Brand-building secrets for your first year in business
Written by

Clancy Clarke, Head of Marketing and Analytics at DesignCrowd and BrandCrowd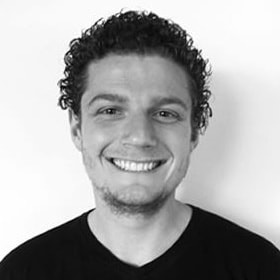 In today's digital world, brand identity can either make or break a small business. From boosting credibility to getting you noticed in your target circles, developing a strong brand image that is both recognisable and memorable will set you apart from the competition. But, for many entrepreneurs laying the foundation for their new enterprise, becoming an expert in branding is not a top priority. Equally, in the first year of building a company, a business leader wears more hats than they can count and doesn't have enough hours in the day to commit to becoming a brand-building expert.
The good news is that you don't need to be an expert to be a success. Although curating a brand identity from the ground up isn't an overnight job, if you start with the basics, the rest will grow with you and your business.
Define your brand
Nobody knows your vision better than you, so to ensure your brand aligns with this as you scale and grow, define who you are and what you stand for early. Company messaging can take months to develop and refine, but if you start with these three simple pillars, you can easily expand on them when you have more time and resources to dedicate.
Your USP: You need to be clear about why your audience needs your company above any other. Create an elevator pitch that demonstrates what you do and the problems you solve in the industry or in society more broadly. Cementing this will be central to defining your brand identity.

Your visual identity: One of the best ways to become instantly recognisable is with coherent visual branding. Consider a colour scheme and typeface that you'll use for visual assets, your website, across social media. Consider your company logo as the lynchpin of your new brand guidelines, so starting here and working your way out is a great approach.

Your brand voice: The brand voice is how you communicate with your audience. Do you have a corporate identity and will create formal marketing material, or will you be informal and funny in your tone? Do your research on your competitors and how they use their brand voice to sell themselves. This will go a long way in helping you decide the tone of your brand.
Identify your target audience
The first question you should ask yourself when identifying your target audience is "who am I trying to impress?" It might be a demographic of potential customers who have been crying out for a solution like yours, or it could be a vendor whose reach will help you grow your company at speed.
One of the best ways to define your target audience is to create an audience persona. An audience persona is a singular representation of your target audience where the archetype is composed of your audiences' key traits. Here, you can define basic information about them such as their age, their position at a company, interests, gender, etc. Once you've established your audience persona, you can use it as a reference point for your marketing efforts to make sure you're channelling your energy into the right places. As your company grows and your marketing strategies become more sophisticated, you can rely on this persona to stay constant as you adjust or innovate your offering by returning to the question "how does this solve a problem for my audience?"
Harness the power of social media
As we have become more digitally savvy, the way we communicate with our customers has shifted. These days, it would be almost impossible for your brand to reach its fullest potential without social media. Digital native or not, social media is your best friend when establishing your brand and is an ideal way to strategically target a large audience.
If you only have a limited social media presence, consider investing in boosted posts to increase your audience reach and build your brand profile in front of a relevant audience demographic. Do your research into how your competitors interact with their audiences. Competitor analysis will not only help you understand what is working in your niche but it will also provide you with plenty of inspiration for the type of content you could produce.
Remember, your goal isn't to imitate these companies. Instead, you need to create an original spin that fits with your own branding goals. Once you feel you have a clear direction, make a point to update your social media channels regularly to create regular touch-points with your audience.
Though there are many plates to keep spinning in the first year of business, being consistent with your brand will save you considerable time and effort down the road. Taking an active role in establishing your brand and aligning it with your vision and goals will ensure consistent messaging that your audience will come to know and trust. Your brand is your story, so tell it with confidence, consistency and purpose and the rest will fall into place.
Clancy Clarke, Head of Marketing and Analytics at DesignCrowd and BrandCrowd