Mid-COVID, our investigation finds few vulnerabilities in Australia's supply chains
Written by

Catherine de Fontenay, Honorary Fellow, Department of Economics, The University of Melbourne
Until COVID, Australians had a pretty safe assumption that global supply chains could supply more or less whatever they wanted.
And then it became hard to get sanitiser and masks and other kinds of personal protective equipment.
Most of those supply chains were quickly reestablished, but the sudden appearance of vulnerabilities prompted Treasurer Josh Frydenberg to commission the Productivity Commission to prepare a report[1] identifying significant vulnerabilities and ways of dealing with them which I co-authored.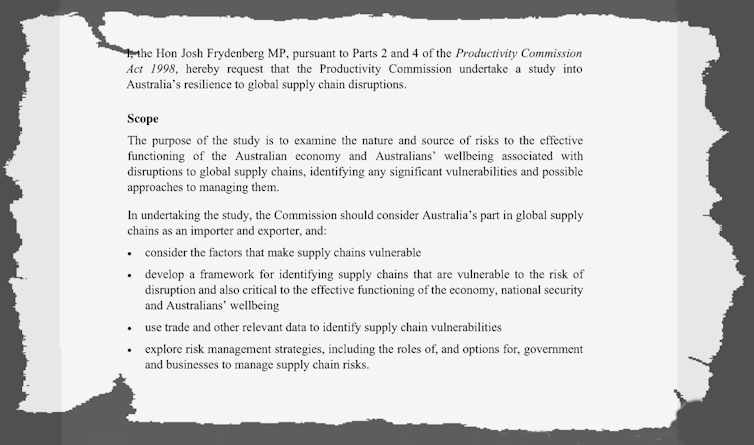 Authors: Catherine de Fontenay, Honorary Fellow, Department of Economics, The University of Melbourne
Read more https://theconversation.com/mid-covid-our-investigation-finds-few-vulnerabilities-in-australias-supply-chains-165962