how have your family's fortunes changed? Use this drag-and-drop tool to find out
Written by

Sunanda Creagh, Head of Digital Storytelling
Do you feel that, overall, you're "better off" than you were in the past? Or that things are getting worse, or have plateaued?
We now have the data to get us a pretty good answer to that question, right down to the detail by "family types", as categorised by the Household, Income and Labour Dynamics in Australia (HILDA) Survey[1]. Starting in 2001, this longitudinal survey now tracks more than 17,500 people in 9,500 households.
The interactive below lets you drag and drop your family members into the house to see what the HILDA data reveal.
Read more: Politicians, stop pitching to the 'average' Australian; being middle class depends on where you live[2]
One measure we're showing is what economists call "equivalised income[3]". That's different to your total household income; here's how the HILDA report explains it: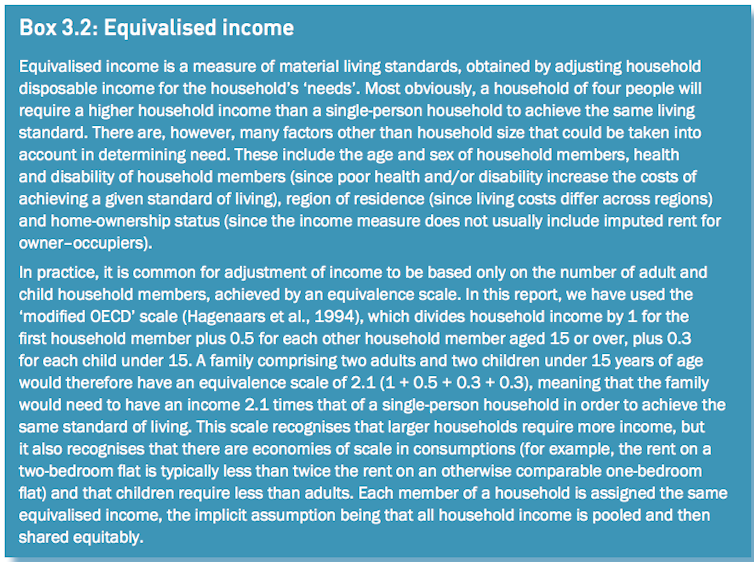 Authors: Sunanda Creagh, Head of Digital Storytelling
Read more http://theconversation.com/interactive-how-have-your-familys-fortunes-changed-use-this-drag-and-drop-tool-to-find-out-100818