Mastering the Art Of Digital Marketing: A Comprehensive Guide
Written by

Business Daily Media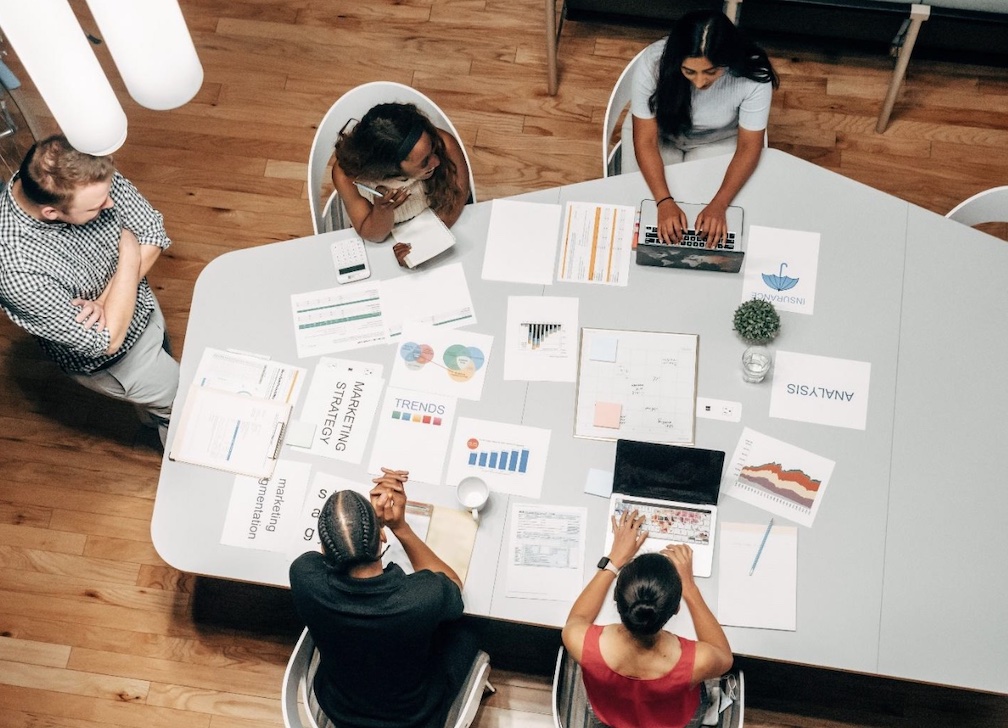 Brisbane is a thriving and developing city in Australia, known for its beautiful weather, stunning natural scenery, and thriving business community. Digital marketing in Brisbane is a highly competitive industry, with a wide range of agencies and professionals offering their services to businesses of all sizes. Businesses like  Edge Marketing in Brisbane have access to many effective strategies, from social media and SEO to content marketing, to connect with their intended audience and expand their online visibility. This all-inclusive guide encompasses everything you need to comprehend to become proficient in digital marketing.
Define your target audience
Before launching your digital marketing campaigns, it is obligatory to have a clear understanding of your intended audience. This entails comprehending their requirements, preferences, and habits to develop impactful marketing initiatives that resonate with them. To acquire relevant information about your target audience, conduct market research to gather data such as age, gender, location, interests, and buying patterns.
Develop a digital marketing strategy
A digital marketing strategy is a roadmap detailing the course of action to accomplish your marketing objectives. It should encompass your intended audience, the channels you intend to employ to reach them, your messaging, and your budget. Your strategy should be in sync with your business goals and malleable enough to accommodate market variations.
Leverage social media
Social media has become one of the most prevailing channels for businesses to reach their target audience. Social media platforms like Facebook, Instagram, and Twitter allow businesses to engage with customers, enhance brand recognition, and advertise their offerings. Develop a social media strategy that includes content creation, audience engagement, and paid advertising to maximise your reach and engagement.
Invest in SEO
Search engine optimisation (SEO) includes enhancing your website and content to attain a higher placement in search engine results pages (SERPs). Achieving a better ranking can lead to greater website traffic and heightened visibility. Focus on keyword research, on-page optimisation, link building, and content creation to improve your SEO.
Use email marketing
Directly connecting with your intended audience, email marketing efficiently communicates with customers, creates lasting relationships, and showcases your products and services. To maximise the effectiveness of your email campaigns, customise your messages, organise your email list into segments, and experiment with varying subject lines and content.
Create valuable content
Content marketing includes the production and distribution of high-quality content that is designed to capture and maintain the attention of a specific audience. To achieve this, the content should offer the intended audience relevant and useful information and entertainment. Use various formats like blog posts, videos, infographics, and podcasts to keep your content fresh and engaging.
Measure your results
To comprehend the effectiveness of your digital marketing campaigns and determine areas for improvement, it is crucial to measure your results. Utilize analytics tools to monitor metrics like website traffic, social media engagement, email open rates, and conversion rates, and apply this data to enhance your campaigns and boost your ROI.
To keep up with the latest trends
It is crucial to remain aware of the latest trends and best practices to keep up with the ever-changing digital marketing landscape. One can achieve this by attending industry conferences, reading relevant blogs and publications, and connecting with other professionals in the field.
In conclusion, mastering the art of digital marketing requires a combination of knowledge, strategy, and execution.
Edge Marketing in Brisbane
and similar companies are committed to assisting businesses to stay ahead of the competition by implementing innovative and effective digital marketing tactics. By defining your target audience, developing a digital marketing strategy, leveraging social media, investing in SEO, using email marketing, creating valuable content, measuring your results, and staying up to date with the latest trends, you can create effective digital marketing campaigns that will help your business succeed in today's competitive market.