From RN To MN: The Journey Of Pursuing A Master's Degree In Nursing
Written by

Business Daily Media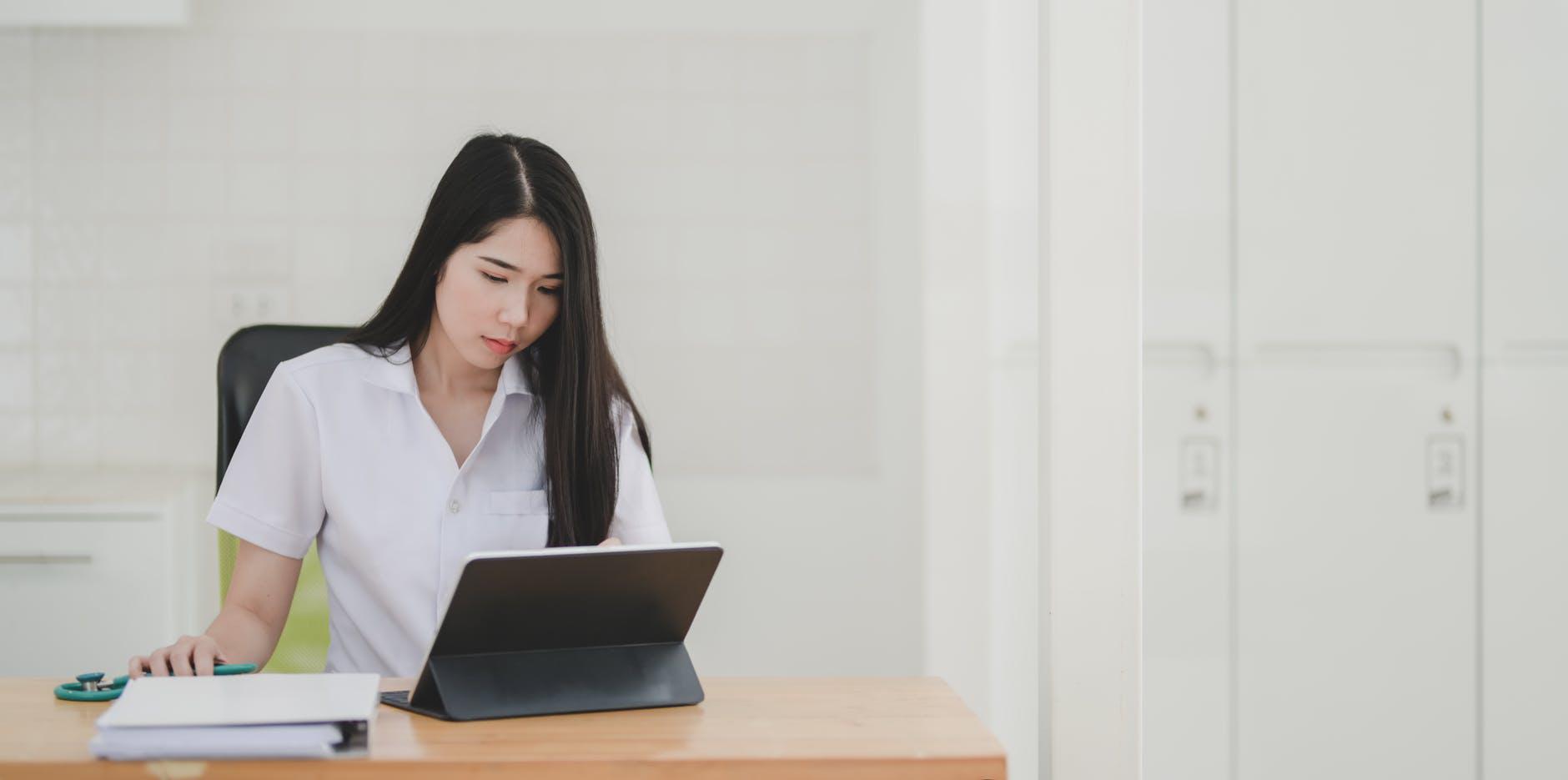 Nursing is one of the most rewarding professions one can venture into. It involves a lot of compassion, hard work, and commitment towards patient care. In today's healthcare industry, nurses are required to have an advanced level of education as they play crucial roles in ensuring quality patient outcomes. This has made many Registered Nurses (RN) pursue higher education, including a Master's degree in Nursing (MN).
Pursuing a Master of Nursing degree offers opportunities for advanced practice nursing positions such as Clinical Nurse Specialist (CNS), Nurse Practitioner (NP), Certified Nurse-Midwife (CNM), and Certified Registered Nurse Anesthetist (CRNA). An MN graduate is also qualified to teach at community colleges or universities.
The path from RN to MM requires personal dedication and a systemic approach that includes appropriate planning, networking with colleagues, mentors, and advisors for motivation, and a focus on achieving academic success while balancing responsibilities at home.
Choosing The Right Program
Before embarking on any postgraduate program, it is important for RNs to take into account their specific career goals focusing on specialties like Adult-Gerontology Acute Care NP, Adult-Gero Primary Care NP, Family NP, Pediatric Primary Care NP, Nurse Educator, Clinical Research, etc. Factors that influence this choice include expenses like tuition fees and the duration of subjects offered within the program structure, physical or distance/remote learning through online classes, the resources and educational institutions available, and more.
To help decide which schools fit your needs, check out university-ranking organisations like US News & World Report. Top schools offering highly-ranked Master's-level nursing programs include the University Of Pennsylvania(Penn), Johns Hopkins University School Of Nursing (JHU SON), Duke University (DUKE SON), and Columbia University (CUMBIA).
Requirements
To be eligible for admission in an Indiana-accredited school of nursing offering an MN program, a student must first possess a Bachelor of Science in Nursing (BSN) degree. A minimum cumulative GPA of 3.0 on a 4.0 scale with acceptable GRE scores may be required as well.
Additionally, clinical and/or other work experiences within the nursing profession can increase one's chances for acceptance into these programs since work experience demonstrates commitment and dedication towards growth and professional development.
Program Structure
There are several kinds of Masters in Nursing (MN) degree programs for RNs who want to further their education:
Master's Degree Program (MSN): This is the traditional Master's-level nursing program that requires students to complete theoretical courses (15-20 units/semester) and clinical practicum hours satisfactorily, typically over two years. Learning outcomes include leadership skills, ethics management, and clinical judgment ability. The coursework covers subjects such as research methods/nursing inquiry, cultural competencies/practices across diverse populations, nursing administration theories, and more.
Direct Entry MSN Programs: These programs offer accelerated BSN-to-MN pathways for individuals with Bachelor's degrees outside of nursing. Completion periods are expedited, averaging between 18-24 months. This structure allows students from related health disciplines to bypass obtaining an associate or undergraduate-level RN licensure and immediately advance with graduate education. Concentrations could include Mental Health NP, Nurse Administration, and Clinical Nurse Specialist (NONP).
Online Master's Degree: This self-paced option involves distance learning through online classes, which offer flexibility, cost savings, schedule control, personalisation, and convenience. Admission policies vary based on institution requirements. Prior to enrolling in any MN academic course lectures, RNs may need to fulfil specific prerequisites, such as Physiology, Microbiology, Biology, Humanities, and other General Education courses. These prerequisites provide greater understanding when covering advanced-level material in each subject area.
Final Thoughts
A career transition from RN to MN graduate is an opportunity for personal growth professionally and in salary. The journey requires a clear mindful strategy centred around passion, dedication, and patience at the highest academic level. The rewards of acquiring advanced education in this field are fulfilling for graduates who will become leaders of change to address the ever-growing demands on healthcare systems.
Despite being challenging, time-consuming, costly, and requirement-heavy for admission, a Master's degree in Nursing is undoubtedly invaluable. For RNs looking to take their career to the next level, the enhanced skills acquired through MN specialisation make them highly marketable. However, individuals must carefully determine whether they fit into any of the nursing programs available before commencing. Upon completion, they become clinical experts with augmented decision-making authority and administrative responsibilities. So, enquire about becoming an MN graduate and advance your life-transforming knowledge today!