The Role Of Bars In Local Communities: Celebrating Social Spaces & Nightlife
Written by

Business Daily Media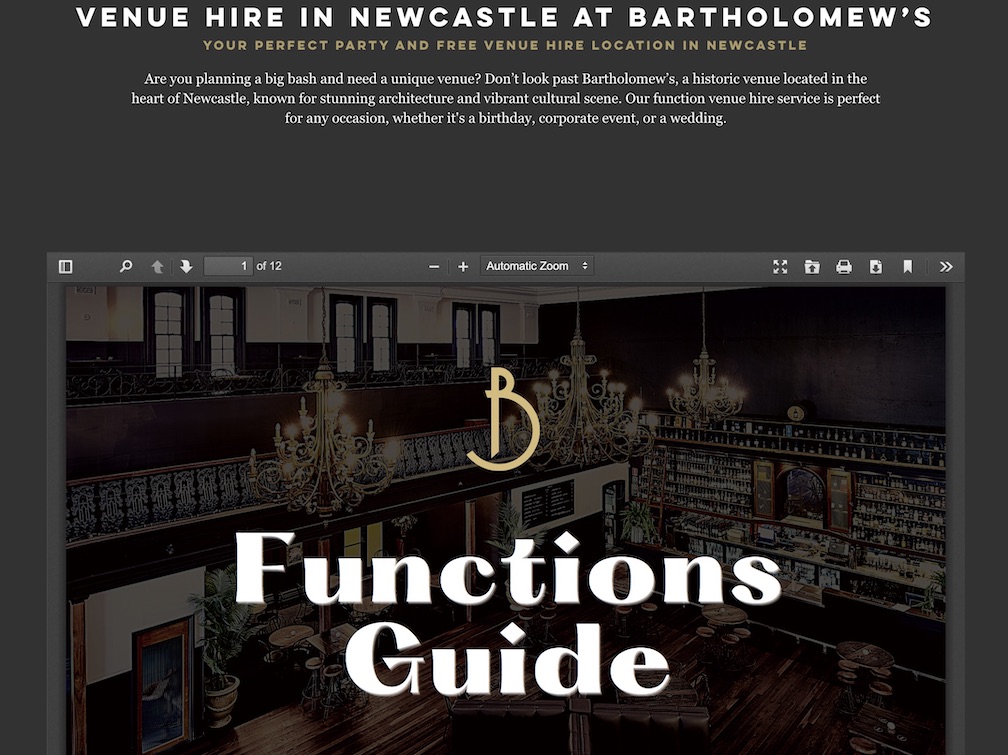 Throughout human history, places to gather, socialise, and celebrate have always held a central role in society. In our contemporary world, the local bar is a cornerstone of community life. It's more than just a place to enjoy a drink - bars are the living room of the community; a social hub where friendships are formed, events are celebrated, and conversations flow as freely as the drinks being served. 
In this article, we explore the crucial role of bars in local communities, with a focus on the celebration of social spaces and nightlife.
Fostering a Sense of Community
One of the most significant contributions of bars to local communities is fostering a sense of belonging. Regulars at a neighbourhood bar often develop strong bonds, creating a tight-knit community within a larger urban or rural landscape. They form an 'extended family' of sorts, where individuals share stories, celebrations, and even hardships. This sense of belonging can help counter feelings of isolation, especially in big cities where loneliness can be a pervasive problem.
Creating Vibrant Nightlife
Bars also contribute significantly to the local nightlife. They make our towns and cities vibrant, providing safe and regulated environments for enjoyment and celebration into the early hours. The sense of energy and life that a thriving bar scene brings to an area is palpable. When looking at places like Newcastle, for instance, one can't ignore the vitality that its myriad bars bring to the city.
In Newcastle, the bustling bar scene is a major draw for both locals and visitors alike. Whether you're after a relaxed evening with friends, a night of dancing, or just keen to sample some local ales, Newcastle's nightlife offers an array of options. Moreover, if you're looking to host an event, there are countless opportunities for venue hire in Newcastle, allowing locals to integrate these social spaces into their personal celebrations.
Supporting the Local Economy
The economic impact of bars within a local community is significant. They provide employment opportunities, stimulate local economy by sourcing products from local breweries, farms, and distilleries, and contribute to tourism. For many smaller towns, local pubs can be among the biggest employers, offering a range of roles from bar staff to kitchen, management, and event planning positions.
Promoting Cultural Diversity & Inclusion
Bars also promote cultural diversity and inclusion by providing a platform for various activities that reflect the community's cultural spectrum. This could be hosting a local band's live music gig, an open mic night that encourages local talent, or a quiz night that brings people together in a spirit of friendly competition. In a multicultural society, bars can serve as an arena for different cultural groups to showcase their unique traditions and customs.
Supporting Local Arts & Music Scene
A significant number of bars support the local arts and music scene. Many musicians and bands have started their careers playing in local bars, and artwork from local artists often adorns the walls. By providing a platform for local talent, bars help to foster a thriving cultural scene that benefits the broader community.
The role of bars in local communities extends far beyond their most obvious function - they are much more than places to consume alcohol
They are important social spaces, encouraging interaction and camaraderie among patrons. They contribute to the vitality of the nightlife, offer platforms for cultural exchange and local talent, and provide economic support to the community. So, next time you visit your local bar, appreciate it not just for the beverages it serves but also for the vital role it plays!