How to stay safe when playing at a New Zealand casino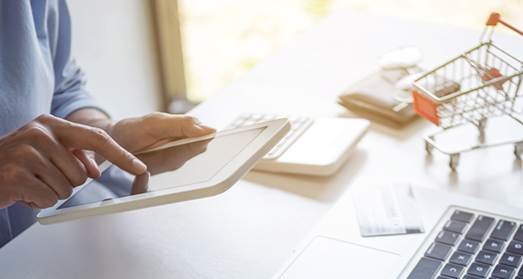 One of the major concerns most players have when gambling online is safety. Playing at a casino can be a fun experience and a great way to get your hands on some extra funds, but it does not come without risks.
You won't be able to win all the time and losing money comes part and parcel of the deal. However, there is also the chance of having your identity stolen or else, getting scammed. How do you go about gambling without any risks? Follow the below steps to ensure that you stay safe as much as possible when online gambling in New Zealand.


Sign up to a licensed casino
This is a very simple yet effective step. Before you proceed to sign up for a casino account, carry out research and pick the right casino based on your preferences as well as their safety and security protocols.
Look for signs of a license by either the Malta Gaming Authority or the Gibraltar Gambling Commission. Licensed and regulated casinos must obey a set number of rules and regulations and will protect your privacy as well as your personal and financial information.


Pick a trusted banking method
In order to play at the best online casinos in New Zealand, you need to make a deposit first. Though you may have picked a licensed and trustworthy casino, you might still want to make sure that you are opting for a reliable banking method.
Conventional methods such as Visa or Mastercard are always safe options. You can also opt for e-wallets such as Neteller, Skrill or Paypal so you won't have to share your debit or credit card details with the casino.


Read the terms and conditions
Before pouncing on the first casino bonus that comes along, you should read the terms and conditions carefully. Most players tend to skip the fine print, but this is where most important details are hidden. This is important as most players tend to opt for the biggest bonus without going through the terms and conditions properly.
You need to evaluate the casino bonus based on its terms and not its size.
You can learn more about the wagering requirements, maximum betting, caps on winnings and even if some banking methods are exempt from the offer.


KYC procedures
Trustworthy online casinos will always request documents that prove your identity when you are cashing out. This process is in place to safeguard against money laundering or fraudulent attempts.
Once you request a withdrawal, the casino may ask for copies of your identity card, proof of address as well as proof of payment. Though some players might find this sketchy, this is an industry-wide process to protect players.


Take a chance on promotions
Some casinos will provide you with a free bonus upon registration of an account. Better known as the no deposit bonus, this offer is available upon sign up. You can either receive a number of free spins on qualifying slot games or else, a sum of bonus funds for you to spend on casino games.
This type of promotion allows you to test out a new casino before putting your own funds on the line.
In conclusion, it is important that you don't sign up to any NZ casino that comes your way. Use your head and make a sound judgement before signing up.
If gambling stops being fun, then step away from your computer and use your time wisely.