Developing An Online Casino Game: A Step-By-Step Plan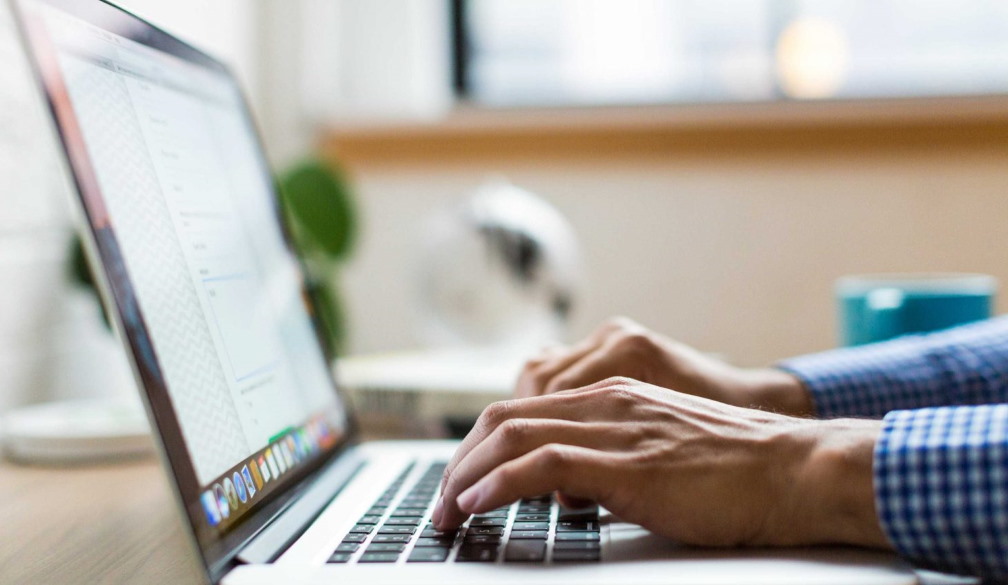 In the last few years, the interest in online casinos has gone sky-high. More and more players make bets on pokies, roulettes, card games, sports, and other events. Thereby, the revenue of online casino owners and gambling software developers has soared.
Nevertheless, though iGaming is a promising and alluring industry, joining the market may turn out to be a tricky venture. You will need seed money, knowledge of the market, an original idea, skills, a reliable team or several professionals that can help you, and determination. But if you have set your mind on achieving success, your goal is worth giving a try. After all, who dares, wins!
Joining The iGambling Industry
Online casino games are a lucrative niche, but they require time, expenses, and devotion like any other business. If you decide to join this industry and embark on a project, you'll have to make a thorough study of the market, find out the most exciting features, and come up with new ideas. In addition, you should adapt your pokie or table game to different gadgets and operating systems.
Nonetheless, if you do your level best to create a superb game, it will pay off. And this article is to assist you in this promising venture.
Think In Advance: How to Make It Popular
When you create a game, you wish it became a hit. To contribute to its popularity, you should think about the target audience and try to make the fruit of your work as alluring for it as possible.
For this purpose, imagine an average gambler: the gender, the demographics, and, what is the most vital aspect, the tastes. What kind of person would like to play the casino game type you have decided to develop? Then, according to the image you've got, select the theme, the design, and the features.
If your game becomes a hit, it doesn't mean that it will be as popular, for example, in a week. To keep Australian gamblers interested, you will need to add some exciting offers for them. For instance, you can provide your players with special bonuses for inviting friends or spending a certain amount of money on your games. These promotions will satisfy the two categories of gamblers that are the most beneficial for you: those who make a lot of bets and those who try to talk their friends into trying their favorite game.
Predict Trends
The online casino industry doesn't stand still. You have to keep your finger on the pulse. That means you should follow all the current trends, especially the latest and not so popular yet. If you feel that they are going to become hits tomorrow, why not start developing a casino game according to them? You have enough time to think them through.
In addition, you can think creatively and expand the market. For instance, a popular social network is looking for a way to add real-money gambling to its features. Well, you can benefit from it. Be attentive and try not to miss opportunities. If a new platform appears, it is likely to game some audience over time. Maybe, the audience will be great. It doesn't matter if the popularity of the app or social network won't last for long. If you are in time to take advantage of it when the platform is at its peak, you'll win a lot.
Creativity
Building your own casino game is not only a means to make a profit but also the act of creation, a way to express your artistic tendencies. What story is there behind your game? It's highly desirable to think through the style, the design, and the genre. Is it a classic pokie, an adventurous story, a fairy tale, or a mysterious and thrilling game that gives players a chill? A well-thought-out game with an appealing design attracts lots of Australian gamblers.
Then, music and sound effects also help immerse the audience into an online casino game. Of course, the animation is captivating, too. Video pokies are in great demand now.
What is more, other fascinating options are currently available for players: buy feature pokies, cryptocurrency ones, and live dealer table games. Pokies have various numbers of paylines and frequency of symbols. So, you can borrow different amusing characteristics and ideas. But it's crucial not to forget to add original features that will differentiate your offer from others.
Aussie players won't be impressed if you copy other providers and their game portfolio. In this case, what will be the reasons for them to come to you if they can play popular games by famous suppliers? It would help if you convinced them that your gambling options are modern and innovative. To conquer an audience, you have to persuade it that you are better than your competitors because you use unique mechanics, design decisions, or something like that. Become a first-mover and gain popularity due to your ideas.
Comfortable Gambling
When Aussie players come to a new online casino, one of the most frequent questions they ask is if the mobile version is available. And good casinos answer that their websites are supported both by Android and IOS. This fact prompts reflections, doesn't it?
First of all, if many gamblers prefer using their mobile devices, then you should adapt your card game, roulette, or pokie to them. Of course, all upgrades should be released for all the gadgets as well.
Secondly, mobile games are mostly straightforward and don't require much time to master the rules. Casino games are no exception. Uniqueness and originality don't mean that a player will have to spend an hour reading the tutorial and trying to figure it out. The mechanics of the game should be as easy as if children were allowed to play. At the same time, the pokie or table game should remain charming and attractive.
All in all, a game should be convenient and comfortable for Australian gamblers to play.
Rid Your Players Of Problems
In the process of creating your casino game, you have corrected a whole lot of bugs. Your team has developed exciting mechanics, charming design, and promising bonuses. Then, you have tried to play it yourself and decided that it is ready to be released.
But we advise you not to hurry up. There is one more vital step to make your pokie or table game a superb gambling option. It is testing. Even if you are sure that there are no malfunctions and everything is as clear as the sky is blue, don't neglect this stage. It may turn out that players will still be confused and have problems. Questions that you cannot think of will appear, and it will be up to your team to fix all the malfunctions and clear up any misunderstandings. Obviously, it's better to solve this kind of problem before the game comes out and leaves a poor impression.
Nevertheless, Aussie players may have some questions other than those your testing team has. In this case, they should be able to pass a tutorial and read the instructions whenever they want to clarify some point.
More than that, the availability of customer support will provide you with higher players' loyalty. If they have some difficulties that are not mentioned in the tutorial, they will know where to find assistance. And on the contrary, the lack of such a service may disappoint some gamblers.
Make Gamblers Your Support
Your aim, or, at least, one of them, is to make your game straightforward and entertaining for your audience. And the best way to find out if you have achieved this goal is to communicate with players. In this sense, Australian gamblers become not only your target audience but also your assistance.
To start with, feedback gives you an idea of the overall impression your pokie, card game, or roulette has left. On the one hand, if the response is full of praise, it's encouraging and inspiring. Good job, your team has deserved these laurels. On the other hand, constructive criticism can suggest what you can improve in your further work.
In addition, you can visit gambling communities and directly ask Aussie gamblers what changes and updates they would be pleased to see. If you don't know what to do next or, on the contrary, have too many ideas and thoughts, the audience's opinion can guide you.
Moreover, interaction with gamblers is a wonderful way to gain popularity among them. If you ask about their vision, and they see the result of such a cooperation, it will bear fruit. Loyalty and confidence in your offers will increase, the quality of games will improve, and you will become closer to the top of the providers list.
How to Ensure The Inflow Of Gamblers
Finally, your game is launched, and comments are read and considered. You would like to relax while hundreds and thousands of gamblers play your game. But, oddly enough, there is no crowd of fans, and you cannot find the necessary title in any top. The column of comments has frozen at the same small number. And the more time passes, the fewer clicks leading to your game are made.
So, you can't understand where you went wrong. If you search for the best online casinos and visit the lobby, you'll find out that most top-notch gambling sites mark the same games as the most popular. In case you explore casino review websites and gambling forums, you are likely to find the same titles mentioned.
What unites them? Of course, you start to think about fine gameplay, appealing design, and captivating bonuses. But then you remember your game and all its advantages and understand that it is not inferior to these options. Well, your competitors have made one vital step: they have thought about marketing.
To tell the truth, it's the step that should outpace the casino game itself. Choose your target audience and launch the promotion campaign according to user behavior. Make announcements about the game being in progress, the day it will be released, and the fact that it's available to play. Draw players' attention to your project. And it will pan out.
Making Profit
After creating and launching a game, you should think about your reward for it. And the next step is to think about monetization.
An agreement with a casino is what provides you with the highest income. Firstly, a casino pays you for the right to place your pokie or table game on its website. Secondly, it pays you a commission for all the bets made on your pokie, roulette, or card game. This commission is not so big, but think about the number of stakes that a player does when playing. And now, imagine the quantity of bets and the total sum of them made daily, weekly, monthly. If you have succeeded in the previous steps and created and promoted a fantastic game, a whole lot of Australian gamblers will try it, and, therefore, your income will be significant.
In addition, you can benefit from advertising. The more popular your online pokie or table game is, the more players come to try it, the more people can see an advertisement. So, different companies will be ready to pay you for this kind of service. At the same time, a significant amount of banners that are irrelevant to the game always irritates and repels. You should find a balance to make a profit.
An Experienced Assistant
Now, you are aware of all the steps you need to make before your game is marked as the top one. It's time to act, and you may need professional help on your way. A development company is a team of experts that can develop software, create the design, adapt your game to mobile devices with different operating systems, and assist you with other aspects. These companies are experienced in building different types of games: roulettes, pokie machines, video pokies, bingo, card games, and some others. Each type has its particularities that can be unseen to newbies in the sphere. Though a casino game development company is your helper, and it's up to you to decide what your online game will be like.
A Couple of Words To Conclude
Now, you have the idea of the online casino games production process. Of course, this way is arduous and risky, so you need to consider all pros and cons and decide if you are ready for it. If you are, then exciting projects await you. And remember that faint heart never won fair maiden.